The Muslim holiday of Ramadan
06-05-2019
This year Ramadan is the earliest in nearly Ramadan in a decade, beginning on May 6 and ending on June 4.During Ramadan, fasting lasts up to 15 hours a day .In the morning, you need to finish eating 1 hour before dawn, and you can't eat until 1 hour after sunset .When receiving customers during Ramadan, you should pay attention to respecting their customs and habits, and do not eat, smoke, drink or invite them to dinner in front of their eyes.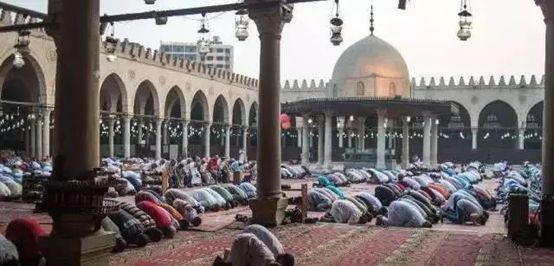 During Ramadan, the government and companies of Muslim countries will adjust their working hours. The working hours of Muslim customers are generally from 9 am to 2 PM, so try not to communicate with customers after 3 PM, because fasting people can't eat and drink during the day, and they may be hungry and thirsty, and have no mind to talk about business .Muslim clients have shorter working hours, they only use that limited time to do the most important things, they don't pay much attention to the development of the letter. Some people will work at night and rest during the day .It is also best to avoid contacting clients between 7pm and 9pm local time, when they are usually eating.

Bluelight has 15 years of export experience, our elevator traction machines and elevator controllers are exported to the Middle East, South Asia, South Africa, Southeast Asia and other regions .For example, our company has 7 years sales experience in India and 15 years in Iran market.
Bluelight 's elevator control system and drive system are suitable for the global market and can perfectly match the different regulations and usage requirements of different countries.
In addition, we have a professional overseas sales team. We provide specific sales services according to the cultural and religious differences of different countries and regions.
For example, for customers of Muslim countries, after May 6th, we will send fewer product development letters and pay more holiday greetings to customers. We can change the first sentence of the email to RAMADAN KAREEM or RAMADAN MUBARAK. After EID (June 4th), we can say EID MUBARAK.
In the future, Bluelight will continuous concentrate on elevator industry, take the Intelligent Control of Elevator System as our core concept, use our diligence and expertise to provide every customer with professional products and service.